Inclusive Economies: A Multi-Dimensional Framework for Understanding, Measuring and Promoting Inclusive Economies
March 12-16, 2018
Meeting Purpose and Goals
Promoting inclusive economies has become an important theme in international policy discussions, but there remain major gaps in our understanding of the components and determinants of greater economic inclusion. Thus, the purpose of this meeting is to help contribute to the development of a multi-dimensional framework for understanding, measuring and promoting inclusive economies. Discussions will center on issues raised in the Creating More Inclusive Economies: Conceptual, Measurement and Process Dimensions report summarizing two years of detailed research and convenings with stakeholders designed to develop a robust method for measuring progress in five key dimensions: equity, growth, participation, stability and sustainability. This work has included developing national indicators as well as detailed sub-national analysis in three contexts (cities in Colombia, rural states in India, and metropolitan regions in South Africa) but will also incorporate detailed work on inclusive development in the United States. Participants will bring their own experiences and perspectives to bear in helping us all better answer the following questions: What do we mean by the term inclusive economy? How can we better measure an inclusive economy? How can we get a more inclusive economy?
---
Agenda
Download a copy of the agenda here.
March 12, 2018
March 13, 2018
March 14, 2018
March 15, 2018
March 16, 2018
Monday
1:00 – 2:00 pm Lunch (on-site)
6:00 – 7:00 pm Setting the Stage – Why We're Here: after a welcome and introductions, we will review meeting goals and intended outcomes
7:00 pm Reception
7:30 pm Dinner at Bellagio Conference Center
Tuesday
9:00 – 10:30 am What is an inclusive economy? The meeting kicks off with a discussion about the Inclusive Economy concept and framing
Chris Benner and Manuel Pastor: Evolution of approach to inclusive economies and this project
Gordon McGranahan: Inclusive cities and inclusive economies
Emily Garr Pacetti: Evolution of thinking about inclusive economies in The Rockefeller Foundation
Veronica Olazabal: Measurement, evaluation and organizational performance in the Rockefeller Foundation
10:45 – 11:00 am Chris Benner: Measuring Inclusive Economies: Summary of methodology
11:00 – 5:00 pm (with lunch and breaks) Lessons learned from South Africa
Ivan Turok and Justin Visagie: Inclusive urban development in South Africa: What does it mean and how can it be measured?
Geci Karuri-Sebina:  South African Cities Network
Andrew Boraine:  Western Cape Economic Development Partnership
Wednesday
9:00 am – 12:30 pm (with breaks) Lessons learned from Colombia
Manuel Pastor and Gabriela Giusta: Post-conflict Colombia: Inclusive Economies and urban development
Juan Camilo Cardenas: Inclusion across Colombia
Vivian Argueta: Territories of inclusion and opportunity in Cali
Santiago Uribe: Resilience and inclusion in Medellin
2:00 – 5:00 pm (after lunch with breaks) Lessons learned from India
Chris Benner: Background on India case study
Bidisha Chaudhuri: Inclusive Economies and Rural Development in India: A Focus on Bihar and Rajasthan
Shashanka Bhide: Poverty reduction and economic growth
Ravi Srivastava: Rural development and inclusion
Thursday
9:00 am – 1:00 pm (with breaks) Lessons learned from the United States
Angela Glover-Blackwell: Economy, equity and organizing: PolicyLink's experience.
Sarah Burd-Sharps: Measure of America
Emily Garr-Pacetti: Community Affairs and community development in the Federal Reserve System
2:00 – 4:30 pm (after lunch) Lake Como boat tour
4:30 – 6:00 pm Building more inclusive economies: Insights and Future Steps
Nancy MacPherson: Ideas for next steps in inclusion and international development
Friday
8:00 – 9:00 am Breakfast (optional)
AM Ground transportation to Milan airports for return flights
---
Organizers
---
Participants
From Colombia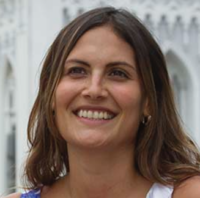 Chief Resilience Officer
100 Resilient Cities Cali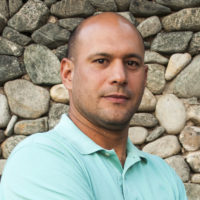 Chief Resilience Officer
100 Resilient Cities Medellín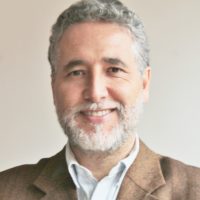 Juan Camilo Cardenas •
Bio
Dean and Associate Professor of Economics
Universidad de los Andes
From India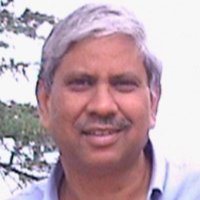 Professor of Economics
Centre for the Study of Regional Development, Jawaharlal Nehru University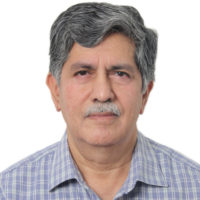 Executive Director
Madras Institute of Development Studies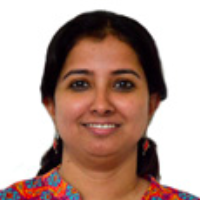 Assistant Professor
International Institute of Information Technology Bangalore
From South Africa
From United States
---
Resources
---
Location
The conference will be held at the Rockefeller Foundation's Bellagio Center in Bellagio, Italy